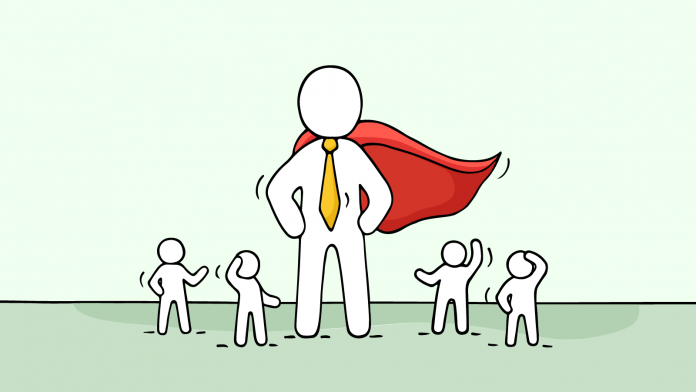 You may love it or hate it, it's for real that senior management incumbents are hard pressed for time and tend to make a quick first impression. I have noticed many a times that these one-of interactions are remembered for years and may make or mar the destiny of an employee. Remember – ?You never get a second chance to make a first impression, never let them see you sweat.?
Quite a few senior level managers do test newbies to see what they are made of; some ask tough questions to see if you can handle them. Interacting with you gives them a sense of the capabilities at the ground level.
Making a good impression in front of your boss itself is tough and here we are talking about impressing the top managers, does it seem far-fetched to you? It?s not impossible if you if you follow these suggestions.
Just take a chill pill
Being nervous, anxious and uncomfortable around your manager?s boss is quite natural. However, this should not prevent you from showcasing your best. Being nervous can at times lead to bodily reactions like sweating, stuttering, running out of breath and reddening of face while talking. In case any these symptoms appear take a break for five seconds and drink a glass of water. Thereafter compose yourself and continue doing what you were doing. Remember all you can do is the best you can do.
You should be prepared for questions
Listen carefully to the questions, respond point wise. It?s best to avoid long answers and don?t choke yourself to death by trying to answer in a single breath. It?s good to answer in 30 seconds as it gives you time to frame your thoughts. Most of the employees get jittery when they are bombarded with questions. Don?t ramble and fake answers, most of the senior level managers will appreciate the answer ??I don?t know, however the question is quite intriguing and I will get back to you in two -three days with my thoughts.?
Be ready for opposition
Some of us are caught off guard when our argument is rejected outright, if this is the case draw the other person out to see if you have been misunderstood and clarify. If that?s not the case, let the disagreement be as it is. Your manager?s boss may not respect you for starting an argument as soon you face disagreement.
Rehearse the worst-case scenario
List all your worries and fears on a sheet of paper and practice your responses in case you were to be asked about them. Try to rehearse responses in front of a mirror, get your colleague to ask you counter questions to make it better. Rehearse what you are going to say multiple times, so that you can do it naturally without getting nervous.
Time is money, after all
Baring a few individuals most of the bosses do not like to waste time. Treat their time with respect and plan how you will present yourself. The idea is to keep it short and sweet. We simply cannot reveal everything about ourselves in one interaction; it is impossible. We must edit the information to make it relevant to the occasion.
In case you are presenting make sure you have the logistics ready before they arrive on the scene. Visit the venue of presentation before hand to get a view of seating arrangement; place yourself in a central position so that you are audible. Check the font size and color on the screen, if necessary, make adjustments well in advance. Advance preparation ensures that the meeting time is utilized productively.
Interact more frequently with top management
Try to meet senior level managers in informal gatherings and social events. You will be safe, as most of the higher ups will avoid questions related to work in social gatherings. These events will allow them to know your hobbies and thought process.
You will soon realize that senior level managers are normal human beings like you albeit with more experience in life. These informal interactions will make you feel more comfortable in dealing with them in official settings. Read the biographies of great people, they give you an insight into how senior level managers think and work.
To help us accomplish our objectives in life, we ?package? information to help the audience draw the ?right? conclusion. Impressing senior management is like presenting an edited work designed to convey key messages effectively. A textbook?s author picks and chooses information so that the reader gets to the point without getting overwhelmed or confused, similarly we must pick and choose information to manage the impression we create in the mind of senior managers
Thanks & be happy !
Jappreet Sethi