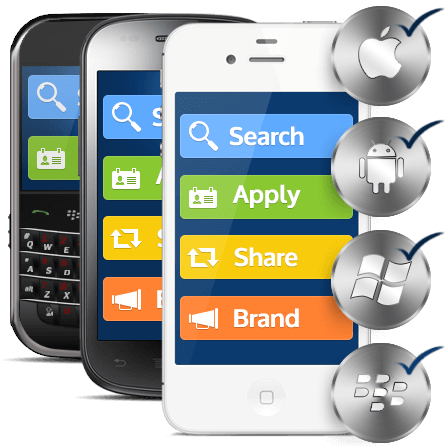 The world has skipped a generation of evolution and has moved to smart phones faster than anticipated, by mid of 2013 India outpaced Japan as the third largest smartphone market in the world. Interestingly most of the smart phone users are using it for activities beyond making phone calls and apps constitute a big chunk of this usage.??Cisco said in a 2012 report that Mobile Internet data traffic will grow 13 times by 2017, bulk of this growth in traffic would come from Asia & Africa.
This is scary as most of the candidates in future will move to mobile and they may not use the traditional desktop to apply for jobs, so if you are not there forget about attracting a large chunk of candidates.
What is the current status?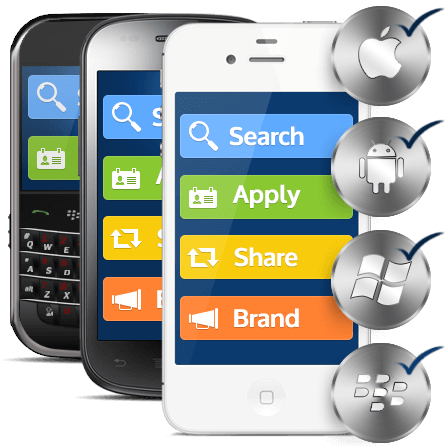 LinkedIn conducted a survey on mobile recruiting in 2013 and found that 74 % of active candidates and 60 % of Passive candidates viewed a career opportunity via mobile for opportunities send to their inbox. 45% of the active candidates even applied to the job via mobile. The survey further pointed put that 72 % of active candidates visited a company career site via mobile to learn about careers. When prospective candidates are looking for you through their mobile device and they are unable to trace you, you simply don?t exist.
On the other hand 49 % of leaders surveyed by LinkedIn in 2013 said that mobile recruiting was not on their top priority list and only 13 % of the job openings were optimized for mobile.??You would be surprised to know that 95% of Fortune 500 companies don't have a mobile optimized application process.
It is evident that increasingly candidates are researching companies and career opportunities on the go or multi-tasking on the lazy boy in after hours. The writing is clear on the wall, the companies have to change faster or they will miss an important chunk of talent to next gen and smaller startups that are more agile. Talent is what will make or break the companies in next decade, look at Google or Apple?s success.
Five simple things to do
The first step is to optimize your career site for mobile usage, get hold of your IT department and ask them to do a responsive design so that the site is simple and clutter free, remember mobile screens are not as big as desktops!
Second step would be to make your application process mobile friendly, never ending list of questions and multiple transition screens are definitely a put off for mobile users. Remember that the new generation wants everything quick and fast, patience has gone down.
The third step is to hire a mobile expert in your team so that you can get the new changes quickly to the market; the technology is changing very fast in this segment so limit your investment. It will be a good idea to keep it lean initially and thereafter relook at it every six months.
The fourth step is to Piggy bank on good work, No point in inventing everything in house and winning an award There are great technologies in the market place which you can embed in your career site, try using Skype on your career site so that the candidates can do a video interview instead of coming down to your office.??Use LinkedIn data to draw up resume and ask for a detailed sheet only if the candidate moves to final round.
The fifth step is to break the walls, Connect the hiring manager, the team the candidate will work with through the web platform. This will give the candidate a realistic job preview and using instant messaging the questions can be answered real time. Engaging candidates early on using mobile platform can increase job to offer ratio and reduce new hire turnover.
Mobile recruiting is an untapped blue ocean for employers to constructively and emotionally engage connected with the next generation of talent, Job seekers have definitely made a shift and its time that companies move or they will miss the bus.
Jappreet Sethi
This article was written by the author for Timesjob.com's monthly newsletter in February 1014.