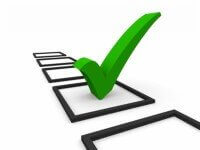 Personal branding is all about creating your own reputation. It targets people who judge you by your online profile and on whom you want to make the best possible impression.
With a good personal brand, potential clients or employers will recognize your name, your work and your professional and personal qualities. Everyone likes to be known for something.
A personal brand is an investment
Branding lasts longer than the lifespan of the product or person. While projects that you are currently working on may shut down, your brand adds value to your credentials.
In a highly competitive business environment, you need to make sure that people see what you are capable of, what you have been working on and what your achievements are. This is crucial if you are planning to launch new products or services in the future.
Having a personal brand will ensure that you never have to start from scratch and that you have recall value on the online marketplace.
If you are looking to create an impressive identity, here are some tips that will be helpful:
Set goals
Goals are great for revamping your identity. Personal brands are generally built from the impressions, reactions and thoughts that people have about you. Think of your short-term and long terms goals and start thinking of them as integral parts of your personal identity.
If your desire is to mentor people in photography?10 years from now, people need to see the quality of your work and the appreciation that you receive for it. This is what will make them place their trust in you when you need it.
Publish a blog
Publishing a blog that showcases your work shows that you are passionate about whatever you are working on. You can generate healthy discussions and provide insights on your experiences.
People will know that you are constantly involved in your field of expertise, and that you are accumulating knowledge from diverse experiences. If you handle this correctly, there will come a time when readers will wait for your next story and choose to ?subscribe? to receive your updates.
Be unique
People are always looking for fresh ideas. You are only as good as your latest work. In layman?s terms, you simply cannot ride on a single idea forever. This is the same reason why Facebook is constantly introducing new changes and updates. Come up with new ideas constantly to keep your brand spanking new.
A personal brand can go a long way if you are looking to make the most out of the online platform. If you have been in the online workplace for some time now, there are chances that people have already come across your work.
Make use of Technology to connect
Gone are the days when you could rely on only one source of promotion , today there are many sources to promote content and oneself. The range varies from LinkedIn which has business professionals to Facebook which has more hep audience to Quora which is all about blogs and don't forget short messages from twitter or pictures from Instagram. In order to effectively use these mediums you need to be technologically adept , make sure you have a grip on when to use ?different mediums. experts say that its best to use all the mediums and promote yourself. Make a promotion plan and match the technology medium which will allow you to reach your audience.
A personal brand will ensure that people looking to learn more about you get an idea about your qualities, expertise and experience as soon as they search for your name online.
Jappreet Sethi