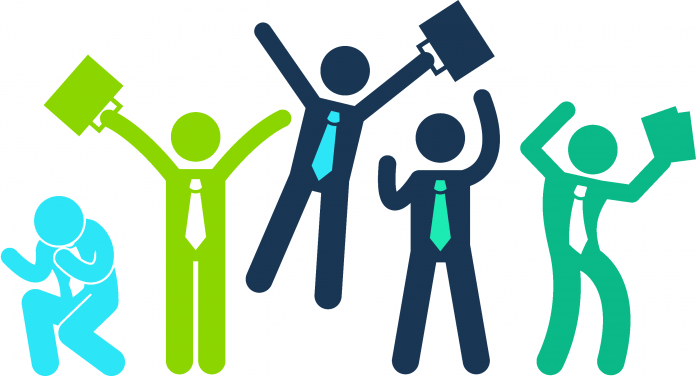 Sales is the lifeline of any organization and having a fully engaged sales team driven by a great sales culture is the most important pillar of sucesss.?A positive, nurturing sales culture makes a world of difference within? the sales organizations. Culture may be defined as the collection of beliefs, behaviors and values that define the personality of a company. Culture is never static ? it evolves over the period of time as new people come and others leave.
According to Paul Meehan of Bain and Company, culture motivates your staff to do the right thing rather than the easy thing. In a Bain survey he cites, ?81% of executives agreed that a company without a winning culture was doomed to mediocrity.
Cara Hogan, a famous sales & marketing blogger goes on to say that,? The signs of a negative sales culture are very clear, and can be seriously damaging to your company. You know for sure that the culture is broken if you face any of these problems:
A high attrition rate for sales reps
A longer sales cycle combined with smaller deal size
Resentment or tense rivalries between sales reps
Bad attitude toward management
No desire to spend time together as a team outside the office or beyond working hours.?
Companies often strive to develop a sales culture in which employees successfully meet corporate objectives, strategically shifting the way salespeople think, communicate, and present themselves. While an all-inclusive formula for cultural success proves difficult to define, the following seven steps may serve as a guideline for companies aiming to develop and reinforce successful sales cultures.
Define Sales DNA
By clearly defining a cultural vision and acquiring the support of senior-level management, leading companies create and sustain sales force?s commitment to the sales cultures. Companies often conduct cultural assessments to evaluate the existing sales culture, determine the desired culture, and identify gaps. Cultural audits prove a valuable source of employee input by identifying common values among sales employees across locations. Companies may be well served to develop cultural business plans, with goals, strategies, and criteria for success, role definitions, and other leadership decisions that help define and develop the sales culture
Appoint a champion
Companies should endeavor to designate a sales culture leader to champion cultural initiatives. To ensure the adoption of a cultural transformation, cultural leaders assume the role of visionary, facilitator, and mentor. Its best to identify a well-respected sales employee to champion the cultural transformation and provide the sales culture leader with sufficient authority to remove obstacles, free up resources, and require managers at every level to actively participate.
Build support systems
To develop a strong sales culture, companies needs to align sales force structures with cultural objectives, establish centralized sales processes, and provide tools for sales employees to meet cultural objectives. Often cultural change requires a fundamental shift in selling strategies, and companies will have to provide the sales force with the necessary structure, processes, and tools to achieve the desired change.
Communication is the key mantra
The integration of a successful sales culture requires consistent communication of cultural objectives from sales leadership through mediums such as intranets, email, teleconferences, and sales meetings.? To change and make a world-class sales culture, organizations need to educate employees about the motivation behind cultural objectives as well as the sales culture?s long-term goals.
Train & Coach incumbents
Companies may find it beneficial to supplement communication tactics with training and coaching to help leaders reinforce cultural strategies. Training reinforces the cultural message for tenured sales reps and introduces the value of a sales culture to the new hires.
Align Money & Rewards
In order to increase sales culture effectiveness, leading companies align compensation, reward, and recognition policies with their cultural objectives, linking compensation to sales culture encourages employee adherence to cultural change and sends the message that senior management values the sales culture. . In order for cultural change to succeed, companies may consider reinforcing change through performance management too.
Hire Right
In order to ensure continued cultural growth, companies should integrate cultural objectives into their recruitment process. Thereafter companies should recruit sales reps that not only demonstrate aligned skill sets but whose personal values mirrors corporate values. It is a good practice to include explanations of the sales cultures in job descriptions and profiles; this gives potential candidates a taste of the sales culture early on.
A well-defined sales culture unites sales reps toward common goals, provides customers with a consistent message from the sales organization, and increases employee loyalty and ownership of the company as a whole.
Jappreet Sethi