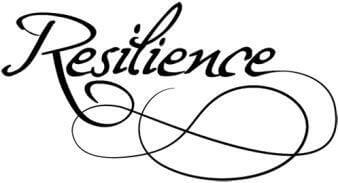 Riley Pat said – "You have no choices about how you lose, but you do have a choice about how you come back and prepare to win again." The difference between winners and losers is how they handle losing.
No one can completely avoid troubles and potential pitfalls are everywhere, so the real skill is the resilience to climb out of the hole and bounce back.
Potential troubles lurk around every corner, whether they stem from unexpected environmental jolts or individual flaws and mistakes. Whatever the source, what matters is how we deal with them. Volatile times bring disruptions, interruptions, and setbacks, even for the most successful among us.
Resilience is the ability to recover from fumbles or outright mistakes and bounce back. But flexibility alone is not enough. You have to learn from your errors.
Those with resilience build on the cornerstones of
Confidence
Accountability (taking responsibility and showing remorse)
Collaboration (supporting others in reaching a common goal)
Initiative (focusing on positive steps and improvements)
Some stumbles are due to circumstances outside of most people's control, including weather events and geopolitical shocks. But while people might not control the larger problem, they control their reactions to it ? whether to give up or find a new path.
Complacency, arrogance, and greed crowd out resilience. Humility and a noble purpose fuel it. Those with an authentic desire to serve, not just narcissism about wanting to be at the top, are willing to settle for less as an investment in better things later.
Raymond Barre, former Premier of France, after being defeated for reelection at the national level, ran for a lesser office as Mayor of Lyon and became a hero of his region. That's the strategy Eliot Spitzer is taking by running for a lesser city office after having been governor of a state. He showed remorse quickly when scandal surfaced and then reentered the public conversation talking about the issues, increasing his comeback prospects.
Some observers say it is harder for women to stage comebacks. Still, consider Martha Stewart. She served prison time for insider trading rather graciously, showing remorse, and that graciousness restored much of her fan base afterward. In the long term, graciousness beats sour grapes.
Resilience draws from strength of character, from a core set of values that motivate efforts to overcome the setback and resume walking the path to success. It involves self-control and willingness to acknowledge one's own role in defeat.
Resilience also thrives on a sense of community ? the desire to pick oneself up because of an obligation to others and because of support from others who want the same thing. Resilience is manifested in actions ? a new contribution, a small win, a goal that takes attention off of the past and creates excitement about the future.
When surprises are the new normal, resilience is the new skill. Vince Lombardi said -?It's not whether you get knocked down, it's whether you get up.?
This article is taken from the blog post of Rosabeth Moss Kanter. Rosabeth Moss Kanter is a professor at Harvard Business School and the author of Confidence and SuperCorp. Connect with her? on Facebook or at Twitter.com/RosabethKanter
?
Jappreet Sethi