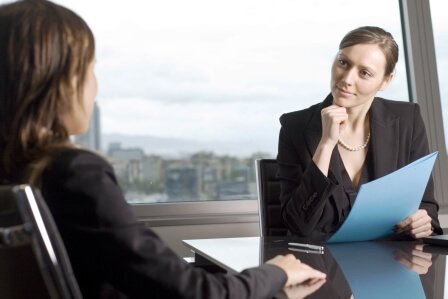 Here are time tested tips on how to make a great impression in an interview. It takes less than a minute for people to assess and make a first impression about the personality of a stranger. When it comes to getting a job and placing yourself before the interview panel, you must be extra careful not to disappoint.
There is never a second change to make a great first impression and failing here could mean failing to get the job. Interviews might be a stressful affair, but there isn't anything to worry about if you can exude confidence and be prepared for what?s coming.
Here are five things to take note of when you want to make that first impression during the interview count.
1.Dress The Part
The first thing that hits the eye of the interviewer when you walk in through the door is your attire and the way you carry it. You may be a regular sweatshirt and cargo user, but the interview desk is where you need to get professional.
It is not about changing your habits and style but about proving to possible employers that you care about the professional standards of a workplace. Dress according to the job you are interviewing for.
You need not be suited in straight trousers and blazers when looking for the position of a sketch artist or a photographer (although even these sometimes need you to be suited depending upon the company you are applying to).
Your dress also includes your overall hygiene ? clean nails, shaved chin or neatly trimmed beard, subtle fragrance, neat jewelry and tasteful accessories.
2.Have a Firm Handshake
Shaking the hands of the panelists as you are introduced to them is considered a positive gesture. Even if the interviewer does't offer his hand in return, it is standard protocol to, at least, initiate the gesture. If your palms happen to be sweaty, do carry a tissue and wipe your hands well before entering the room.
Make sure your handshake is firm, not floppy and weak, but also avoid gripping the other person's hand too tight. A firm handshake implies confidence and makes a good impression on the interviewer.
3.Avoid Fillers
Don't talk too much, and don't try to be over smart in an effort to conceal nervousness. If you don?t know the answer to a question, be polite and straightforward about your ignorance. It is not a sin to say, I don't know. This could even chalk up some points for honesty.
If you need a few moments to compose your thoughts, start by repeating the question before answering. Avoid filler statements that have nothing to do with the question asked.
4.Sport a Good Posture
An office is an uncomfortable place to be in, especially if you have just passed out of college and this is your first job. Resist slouching over while you are getting comfortable talking to the interviewers. It may even help if you practice interviewing yourself in front of a mirror and affecting a good, steady posture.
5.Be Grateful
When you have done all you could possibly have and concluded a good interview session, don't forget to thank the interviewers for their time .The heavy sighs of relief can wait until you are out in the hallway and away from the sight and sound of the interviewers.
Going to a job interview is always a stressful experience. But, if you are confident in your abilities and remember these tips, you are more likely to tackle the interview session calmly and improve your chances of getting the job.
Looking for more HR interview questions and answers 
Click here to Read 200 Plus HR Interview Questions & Answers For Top Multi National Companies
Jappreet Sethi