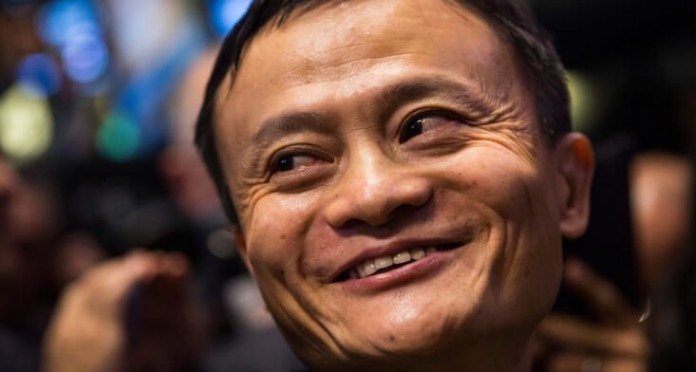 Ma started his career as an English teacher and failed in numerous ventures, including being rejected for a job in KFC, before he founded Alibaba in 1999. Today, he is China's richest man with a net worth of over $21 billion.Whilst the world and the Chinese diaspora dance in festivities after the listing of Alibaba.com and coming very close to legendary Wal-Mart's market cap on day one,there is lot of hard way behind this seemingly overnight success, it did take nerves of steel for Jack Ma. Some trivia for you to learn from his life.
Jack Ma was refused a job at KFC
Jack Ma had a meagerly paying job and hoping to better his lot in the early 1990s he applied, and was turned down for many jobs, including with KFC in his hometown. It is said that at KFC he applied for the job of secretary to the General Manager and was turned down.
There is no shortcut to success
?Starting at age 12, Ma says he awoke at 5 a.m. to walk or bicycle to Hangzhou's main hotel so he could practice his English with foreign tourists, who started trickling into the country after Mao's death in 1976. He did this for nine years and acted as a free tour guide to many, befriended several and later visited one family in Australia.? Says an article in USA today. After graduating, he taught English at a university for five years. His pay was a meager 100 to 120 yuan (S$20 to S$25) a month.
23 out of 24 friends of Jack Ma, rejected his idea
According to Jack Ma -? Before I founded Alibaba, I invited 24 friends to my house to discuss the business opportunity. After discussing for a full two hours, they were still confused ? I have to say that I may not have put myself across in a clear manner then. The verdict: 23 out of the 24 people in the room told me to drop the idea, for a multitude of reasons, such as: ?you do not know anything about the internet, and more prominently, you do not have the start-up capital for this? etc etc.?
Technology is not the only differentiation

Despite running the largest e-commerce platform in the world, Ma once claimed that he has little knowledge about technology, limiting his computer use to Internet and emails.
Don?t die anonymous
Jack Ma in an interview to Vulcan post says, ? When I first started Alibaba, I was immediately met with strong opposition from family and friends. Looking back, I realized that the biggest driving force for me then was not my confidence in the Internet and the potential it held, but more of this: No matter what one does, regardless of failure or success, the experience is a form of success in itself. You have got to keep trying, and if it doesn?t work, you always can revert back to what you were doing before. ?
Alibaba is a dinosaur in making; its sales for 2014 are estimated at $420bn dwarfing Amazon and eBay, which had a combined turnover of $90bn in 2013.
Jack Ma?s advice to entrepreneurs
" Entrepreneurs must know the answers to the two questions.
First question is, what do you want to do? It?s not what your parents want you to do, or what your colleagues tell you to do. It?s not what others are doing but what you want to do indeed.
Second question is, what do you need to do? You must understand that this is not about what you can do. Instead, it?s what you should do.?
So what do you think about Jack Ma's story ? , Please share your views in the comments.
_______________________________________________________________________
Sources: The Straits Times, The Wall Street Journal, USA Today, Inc.com, CNN, Reuters, Forbes, The New York Times,Washington Post, Business-week
Jappreet Sethi