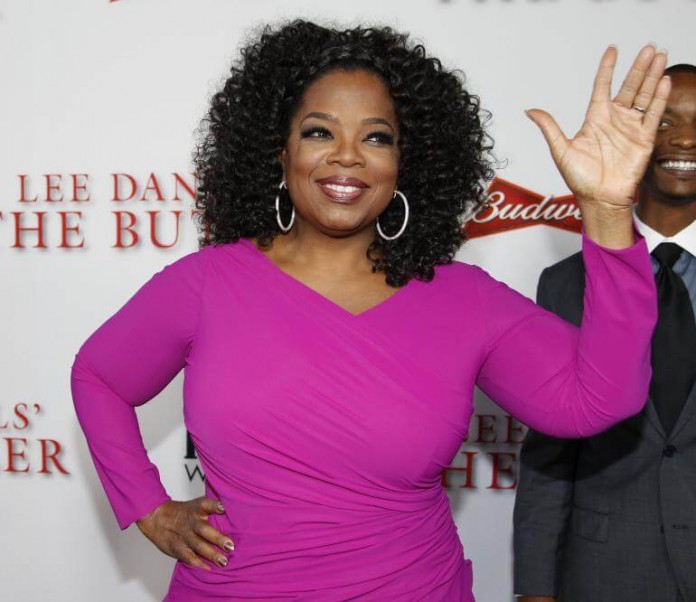 Oprah Gail Winfrey was born January 29, 1954 in Kosciusko, Mississippi, to an unmarried teenage mother. After Winfrey's birth, her mother moved to stay with her mom, Hattie Mae, and those years were spent in dire poverty, Winfrey often wore dresses made of potato sacks in her childhood. Her grandmother taught her to read before the age of three and took her to the local church, where she was nicknamed "The Preacher" for her ability to recite Bible verses. The next few years were no better, as Oprah's mom working as a maid could barely make ends meet.
Oprah overcame all these challenges and moved on steadily to be ranked as the richest African-American of the 20th century, her personal fortune is estimated to USD 3.1 Billion. So what are the lessons you can learn from Oprah's life?
The Big Secret of Life
Being successful in life requires clear and bold goals matched by strong conviction to achieve them, no matter what the circumstances are. Oprah says, The big secret in life is that there is no big secret, whatever your goal, you can get there if you're willing to work. According to Oprah, the stumbling block for people is their belief that there are limits to what they can achieve.
Take Control Of Your Life
Life unfolds in many ways and for some it may present extremely gruelling situations. They key is to take control of the situation and act on it, that's the only way you can come out of life's challenges. Sitting and waiting for life to improve without any action will make you a lame duck, ready to be poached. Oprah took control of her life, instead of blaming her parent and kept moving to build her life, one step at a time. Oprah once said, I don't think of myself as a poor deprived ghetto girl who made good. I think of myself as somebody who from an early age knew I was responsible for myself, and I had to make good.
Failure is an Opportunity to Learn
It is rare to find someone who has a series of winning streak to his or her credit; success is often laced with intermittent failure. Your ability to accept failure as one more step to success, is the key mantra in life. Oprah says, do the one thing you think you cannot do. Fail at it. Try again. Do better the second time. The only people who never tumble are those who never mount the high wire. This is your moment. Own it.
Keep Adapting
Change is the only constant in life; failure to keep pace with the change will make you extinct. Tuning your life to change and adapting to it is the only way to survival. If you want to get ahead in life, embrace change instead of cribbing about it. Oprah says, We can't become what we need to be by remaining what we are
Be Passionate In What You Do
If you choose your life's calling and do what you love, passion will be evident in your work. If you are passionate about something, then it is not work anymore; it becomes part and parcel of your life's mission and you can move mountains to get it. Find what your passion is , and then build your life and work around it. Oprah says, Passion is energy. Feel the power that comes from focusing on what excites you.
You own your life, don't keep blaming someone else for your situation. Life is really about moving on, irrespective of what you are facing. Celebrate and build your life.
Jappreet Sethi