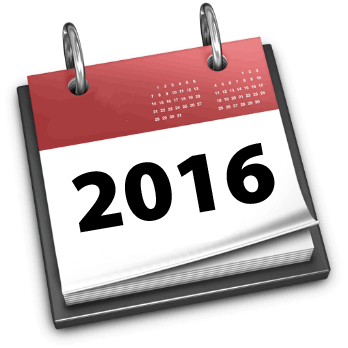 According to World Bank Senior Vice President and Chief Economist Kaushik Basu, India?s growth rate will be in the range of 7-7.5 per cent in 2016, placing India amongst one of the fastest growing economies in the world. Experts believe that Government spend, 7th pay commission induced salary hike and startups will boost the job market this year. Most of the industry surveys are pointing in the same direction; Manpower?s Employment Outlook Survey placed India as the most optimistic amongst the 42 participating countries in terms of hiring plans for the first quarter of 2016.
For the second year in a row, job seekers have a reason to smile. But will the lady luck smile on you in 2016? ; Well it depends on your industry coordinates, if you have played your cards well, to be in a sunrise industry, you can expect a more than a decent pay raise and the best recruiters chasing you with multiple job offers. Here is our analysis of high growth industry segments and what it holds for their incumbents.
Automobiles & Auto Components
Even though it is reeling under sluggish growth for many years, automotive industry contributes 45 percent of India?s manufacturing GDP and 7.1 percent of the total GDP. The sector has the potential to generate up to $300 billion in annual revenue by 2026 and create 65 million additional jobs, says the Automotive Mission Plan 2016-26 prepared jointly by the Society of Indian Automobile Manufacturers (SIAM) and the government of India.
You May Also Like To read:?Blind Hiring Can Reduce Discrimination In Hiring
After India, notoriously earned the distinction from WHO for having 13 out of the 20 most polluted cities in the world, public and government consensus is building on phasing out all commercial vehicles that are more than 15 years old, to prevent further environmental pollution. If the ban is implemented it is estimated that over 3.5 million commercial vehicles could go off road in India in 2016, this would lead to unprecedented demand for the automobile sector this year. This means bonanza for the workers in the automotive segment after many years, upgrade your skills and make sure that you are seen as being ready for more responsibility.
Banking & Financial services Industry

Banking & Financial services sector contributes over 6 % to the total GDP of India; the size of banking assets in India touched US$ 1.46 trillion in November 2015 and is expected to grow manifolds to US$ 28.5 trillion by 2025. The long term sectorial outlook is positive and would get further emboldened as the per capita GDP of India starts crossing the magical number of USD 3000 from the current levels of sub USD1500, leading to accelerated demand which further drives consumer & commercial credit off take.
The insurance sector got a blip in 2015, as the government raised the FDI cap to 49 per cent. It is estimated that this will eventually result in capital inflow of USD 6-8 billion in the next few years. More than a billion dollars is already waiting government?s approval for investment in the sector. There are 52 insurance companies operating in India, of which 24 are in the Life Insurance business and 28 in General Insurance.
In August of 2015, the RBI gave the green signal to 11 entities for setting up payments banks and further liberalized the sector by granting ten more licenses to small finance banks in September. 2016 will see these new entities hiring and setting up their business operations, if you are in the BFSI sector the year could be one of the best years of your life. Be ready to be hunted down by multiple job offers by competing firms. Though the future of BFSI is very bright in India, globally the sector lost more than 100,000 jobs in 2015. Computerized algorithms, Machine learning is leading to axing of low value adding jobs, make sure you are a ?doer? rather than a manager who manages inefficiency of the team members.
IT & IT Enabled Services
Indian IT industry clocked revenues of over USD 146 billion in 2015 showing a growth of 13% over the last year and contributed over 9.5% to the total GDP of India. The sector leads the pack in services sector by employing nearly 3.5 million professionals. India is the favored offshoring destination for IT companies globally but what made us successful in yester years will not be at our side, the game and segments are changing.
Social, mobility, analytics and cloud (SMAC) are the new fields to be mined, collectively offering a US$ 1 trillion opportunity. Cloud is the largest opportunity under SMAC, galloping at a CAGR of approximately 30 per cent to around US$ 650-700 billion by the year 2020. The Social Media comes second, offering a US$ 250 billion market opportunity by the year 2020. Not to be underrated, the Indian e-commerce segment is going strong at US$ 23 billion in size and will remain a strong attracter of new talent with heavy pay raises as it braces to grow to USD 38 billion in 2016, leaping by 67 % in a year.
You May Also Like To Read:?Social Media Is Changing Recruitment
Make sure you upgrade your talent to be in the SMAC segment, the sector will pay top dollars, provided you are ready for being employed. Do some research and learn the skills to capitalize this trillion-dollar segment. The year 2016 will see a clamor for skills in these areas and 30 ? 40 % pay raise may be normal for top players in some of the segments, especially in Digital Marketing and Cloud services.
Life Sciences & Health Care
The Indian pharmaceutical industry (Life Sciences) is expected to grow to USD 55 billion by 2020 from the USD 18 billion currently, says a joint report by Assocham and TechSci Research. The Indian pharmaceutical industry is fragmented with more than 10,000 manufacturers in the organized and unorganized segments, offering a plethora of opportunities to job seekers in this segment. Most of the job opportunities are in Maharashtra and Gujarat where more than 40 % of the manufacturers are located. The sector is a preferred employer for management graduates and accountants, while the production and research component makes it a preferred option for science and pharmacy graduates, It employees over 1.8 million people across the value chain, Manufacturing along with Pharma Retail are the biggest job segments. The employment in the sector is expected to double to 3.5 million by 2022 offering huge opportunities for incumbents. In the years to come the managerial roles are expected to witness the steepest rise.
Over 2012?20, total healthcare spending is expected to rise at a CAGR of 20 per cent to USD 280 billion from USD 65 billion, presenting an evergreen growth opportunity to the job incumbents of this sector. Healthcare segment includes hospitals, clinical trials, medical devices, outsourcing, telemedicine, medical tourism, health insurance and medical equipment. The metro and tier-1 markets will be major contributor of this growth. Medical infrastructure will witness mega growth with over USD 200 billion being pumped into it to upgrade or create new infrastructure. This will lead to over 160,000 hospital beds being added every year over the net decade says the McKinsey report on Indian Healthcare, creating soft demand for doctors and healthcare support professionals.Sectors Hiring In 2016, Job Opportunities in 2016, Best Sector For Jobs In 2016, Growth Sector For Jobs In 2016, Which Sectors Will Hire In 2016, Career Prospect in Life Sciences & Health Care, Career Prospect in Automobiles & Auto Components, Career Prospect in IT & IT Enabled Services,Career Prospect in Banking & Financial services Industry
As the Indian economy moves northwards, the job market looks very bright. In a survey conducted by Michael Page, an international executive search firm, 76 % of the employers said that they plan to increase their headcount in 2016. Now it is up to you to ride this wave by getting a handsome pay raise and promotion with your current employer or by jumping ship to a place where you are valued rightly for your contribution, remember to tell the company if they give peanuts, they will get monkeys only. Don?t settle for less, jostle for more for you deserve a better lifestyle, avoid getting swarmed and fooled by the company loyalty and emotional drama.
Jappreet Sethi