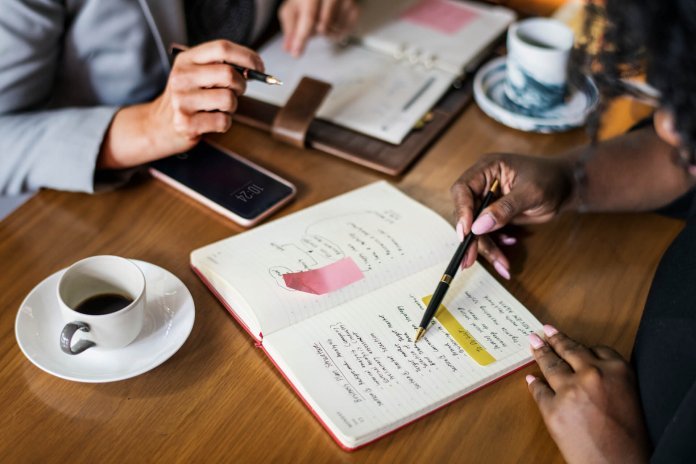 Are you planning to interview for the Project Manager Job, the role of Project Manager is in high demand due to multiple infrastructure projects planned across the Asian continent. Here are a few tips for you to excel in the Project Manager Interview role.
What is the role of Project Manager in the construction industry?
Project Manager job interview Tip number 1
An essential but integral question that HR may ask is the role or your contribution as a Project Manager in this industry. The Human Resource department wants not only to see your vast or intensive knowledge in the sector but also evaluate how you see the industry. How you choose to answer should define your primary responsibilities in gist with a little personalization. It should be a gist of what you believe this role is all about, without being too elaborate.
Sample answer for this question for Project Manager job interview
As a project manager, I will be responsible for planning, execution, and closing of any project. Though not exhaustive, critical project management responsibilities include creating clear and doable project objectives, defining and building the project requirements, and managing the constraints of the project.
I have completed my bachelors in civil engineering and have gained experience in management skills too over my last job assignments.
What IT skills must a Project Manager have according to your understanding?
Project Manager job interview Tip number 2
Through this interview question in the Project Manager interview, the interviewer wants to see if you can use IT tools to increase your efficiency and effectiveness. They want to know if you are aware of and find various software offerings to not only formulate a basic understanding of the task at hand but also do your work more efficiently.
Sample answer for this question for Project Manager job interview
For this question for Project Manager interview, I would like to start my answer by saying that project management today involves technology through different stages. I believe that any job today requires a good knowledge of these new players in the PropTech industry , including being familiar with essential office software, such as word processing, spreadsheets, and accounting.
Having a background in civil engineering is a big plus for me. I do believe that technical training in project management can help you be prepared for nuanced circumstances. These IT skills give me an in-depth insight into ways of ensuring the project is carried out with precision.
IT skills also help in assessing and analyzing that appropriate systems and procedures are in place that is necessary for the project to be executed following regulatory requirements. It also helps to provide for proper action to be taken in the event of an unidentified contravention.
What should be the Key Result Areas of a Project Manager's job?
Project Manager job interview Tip number 3
Through this interview question in the Project Manager job interview, the prospective employer wants to get an insight into how much clarity you have about the KPI's for the Project Manager job. It also helps them see your passion for your work and if you are willing to take on added KRA's. It also provides an insight into the level of accountability, responsibility, and transparency about what the role wants. And remember, that any Project Manager is a mentor and leader, along with being a manager.
You should be ready to speak about being prepared to take on additional responsibilities as and when the organization needs to. Through your dialogue, show that you are a team player but are stringent about norms and regulations.
Sample answer for this question for Project Manager job interview
The key responsibility areas (KRAs) of a Project Manager revolve mostly around management, collaborating, and planning. The technical knowledge and measures include having a professional degree in environmental planning, which, as I mentioned earlier in the Project Manager interview helps to get a better perspective of things.
What should your role be in reference to project management on the whole?
I want to start this answer for this Project Manager interview that in terms of project planning, I should facilitate the development and acceptance of the Project Objectives and Business Case. Along with this, there are a few other responsibilities that entail the management aspect, like defining project scope and deliverables that will achieve business goals. This happens in collaboration with senior management and stakeholders and the ability to develop comprehensive project plans that cover all project-related areas such as scope management, time management, risk management, quality management.
After that, one has to develop and manage a project budget that is approved by key stakeholders and, is eventually translated into the scope of work.
While managing and controlling the project in line with project and budget plans developed is imperative, it's equally vital to execute a successful handover of project on schedule, within budget, and on the scope. Without saying, It is essential to ensure that work is conducted efficiently and effectively and complies with internal policy.
Broadening this question for a Project Manager role in reference with operational management, I have to keep myself updated on the knowledge of engineering processes, modeling; Other aspects include environment protection schemes, legislative requirements, trends, and technologies.
In your job as a Project Manager, what are your views on effective and efficient management of resources?
Efficient management of resources is imperative for any role and as a project manager; it accentuates my ability to think out of the box for attaining this goal. Regarding achieving more efficiency in this Project Manager interview, I feel it's essential to identify and engage required resources, ensuring that expectations are known, managed, and fulfilled within the project constraints.
Project orientation is an excellent way to start. I would want to meet the team members and help to review the project so that we can develop the overall technical, commercial, and operational objectives for projects.
This would also help in establishing the business needs and stakeholders' aims and objectives for the project.
In the appropriate management of resources, to effectively and efficiently manage the budget and project plan can be tricky. What is practical and workable for one team might be a hindrance for the other. So the management should be executed in a way that objectives are met.
Coming to the Project Management interview question bit, I should consult with clients and make my recommendations in terms of methods of work and sequence of activities. Alongside, I must also determine, develop, and contribute to the management of reports and correspondence and provide timely reports and presentations on progress to the internal stakeholders as necessary.
I also want to identify the need for additional staff and/or consultants and recommend to the Product Portfolio Manager.
Other tasks associated include conducting performance evaluations with project team members and provide coaching / mentoring as required during the project. I remember in an earlier project; I found the work of a sub-contractor to be not up-to-mark. There were also lapses in the time management sheet. Instead of approaching the matter with his team lead, I decided to explain the situation on how a little error on his side could cause a lag in efficient time management. The next day things were on track — if not speedier. Sometimes, you have to take a call and make use of intuition instead of just going by the books.
Pro-actively identifying and resolving issues and conflicts within the project team are also important for this Project Management interview question. One must engage in the pursuit of continual training and development.
In your job as a Project Manager, how should one go about Continuous Improvement?
To ensure continuous improvement during the phase of the project, I should conduct project reviews to assess outcomes of projects, against established baselines, and evaluate the effectiveness of project management practices. I would also try to maximize the company profit using cost-effective designs, improvements to the contract, and recognition of additional scope or new business opportunities when possible. I would also like to lead/ participate in internal improvement initiatives.
Let me add to this Project Manager interview that documentation and publishing of all lessons learned is another fundamental aspect for continuous improvement.
Continuous Improvement is all about going down the creative path also. I think one must think and act in original and imaginative ways, exploiting the creativity of individuals and the collective creativity of the project team to benefit the project. In this aspect, focusing analytically on the strategic aim of the project, but defining specific detail required for lower-level elements of the project is critical. This should be done to aid, improve, or solve problems using conceptual skills to identify patterns or relationships not related.
How would you deal with the legal aspects of a project?
Your concerns regarding the legal hassles during this Project Manager interview are entirely understood. For this, I want to promptly deal with all local legislative requirements and ensure that these procedures are correctly handled.
I would adhere to company policies and procedures and the corporate Code of Conduct and ensure personal compliance with workplace health and safety requirements. Alongside, being a project manager, it is imperative that I too act ethically when dealing, including company assets and other people. For me, briefing the team about being stringent with legal hassles would be paramount.
How would you handle the legal aspect of the Project Managers role?
One has to be competent enough to ensure contractual project arrangements are in place and that they meet the requirements of the project and comply with organizational policy and procedures for managing contracts.
You would expect that any Project Manager interview candidate should possess the relevant legal awareness about various forms of contracts like FIDIC, these are very helpful in dispute resolution, as and when it crops up.
Along with legality, ethics come into play too. I would like to observe and apply professional ethics and values in the execution of project activities. This would help me to contribute towards the maintenance of the integrity of the organization and its standing with its customers, suppliers, and business associates.
And Project Appraisals…
Of course, this is a crucial Project Manager interview question and deals with ensuring the smooth flow of finances, and as a Project Manager, this is not under my direct purview. My role would be supportive and to provide all the inputs, clearly highlight all the risks and how we plan to mitigate them.
For handling this, the study process would include financial and other aspects associated with the development.
In your job as a Project Manager, tell us a bit about Contract & Procurement and its relevance
Applying appropriate methods for carrying out option appraisal is a fundamental aspect of project management. It should include, but not be limited to technical options/selection of contractors and subcontractors/financial options, etc., including the selection, assembly, and analysis of data. To this Project Manager interview question, I would like to add that identifying sources and recommending the means of procuring resources for the project schedule is something that should be checked thoroughly. One should also ensure that the buyer and seller review the contract and work to ensure that the results match the contract.
In terms of procurement, it is essential to identify sources and recommend the means of procuring resources for the project schedule. Having thorough and intense knowledge of general principles and processes of procurement, legislative and regulatory frameworks, specifications, degree of required detail and formats used, analysis and evaluation techniques, communication and presentation skills come into play here. Recommending contractual arrangements using skills to obtain the best value for money along with keeping the process of formalizing and, once agreed, managing the said contract would seal the deal.
Another Project Manager interview question we'd like to throw at you is about Risk & Opportunity?
For a Project Manager, Identifying and mitigating the risks associated with their area of business/practice, taking into account all relevant factors is imperative.
It requires an in-depth understanding of the application of various methods and techniques used to measure/control & mitigate risks; assessing their effectiveness and outcomes to consider future evaluations. I recall a case where the project manager failed to record a simple pointer in the Risk Register; unfortunately, this was missed by the sub-contractor, which in turn resulted in a lot of financial and legal hassle. So, I would also want to record relevant information in the Risk Register.
In your job as a Project Manager, how open would you be to Change Management?
Control is something that, as humans, we all like to exercise — no one likes that odd curveball. However, in some spheres of life, controlling is good, especially when it helps to get the job done in a timely way, without overstepping the budget. For example, maintaining control of the project by preventing scope change requests from overwhelming the project. Another pointer that adds to this Project Manager interview would be the management of change control process to assist in variations to project specification or contract terms with suppliers or customers, monitored against original project goals & objectives. Also, recognizing how these will impact the project (positively or negatively) is something that should be looked into.
From my end, I would be open to change as long as it is for the betterment of the project, using principles of monitoring projects; including planning techniques such as Gantt Charts, being updated and have deep-seated knowledge of the various types of schedules commonly used on projects. I always believe that using the Project Management Plan to monitor, control and report on project progress demonstrate placing the appropriate procedures in place to control the scheduling and progress measurement aspects and the implications to the project. However, there may arise situations that would require quick thinking. Hence, this Project Manager interview question would be a little open-ended for me, and I would like to use my intuition and technical skills and then take a call here.
As a Project Manager, How do you deal with the cost and financial management?
For any candidate answering this Project Manager interview question, the first answer would be keeping things in the budget. And this can only be channeled through some careful planning. For example, project cost control activities that include the operation of project control systems, the collection of data, and the preparation of specific cost reports should be studied and researched with precision.
The execution of the activities requires that the relevant systems are in place and operational. I would again add that competence to establish the project control budgets and specify the resources needed to achieve the defined objectives could be a game-changer. Missing out on the smaller picture could overturn the bigger one, especially development and application of estimates to meet the budgetary areas.
Though the Construction Project Manager and Environmental Engineer focus on these, let's hear what you feel about security, health, safety, and the environment?
I feel this Project Manager interview answer could be long since there are so many aspects to consider. But simply put, setting up systems to ensure that the organization behaves appropriately in the context of HS&E during the planning phase of project execution and the delivered project's life-cycle and decommissions and disposal are some crucial factors to be considered. Again, an understanding of local, state, and federal government programs and processes would help implement the needful. For doing the same, I would conduct inspection, evaluation, and reporting for regulatory compliance. Reviewing regulations and determining or seeking assistance with applicability determinations would help make the task easier.
In your job as a Real Estate Project Manager, When you close-out, are there any particular aspects that you would want to review?
I think that while most people talk in detail about what they would say during Project Manager interviews, close-out is an aspect that is often overlooked. For me shutting down the project correctly and giving it closure is as essential as all the other steps and measures I have taken while I was on it. Giving closure or shutting the project down properly, creating necessary documentation and archives.
Along with this, as the Project Manager, I should ensure all finances are closed-out; capturing lessons learned. Next comes the contract closure, where it is vital that all legal documents are handled with the utmost care, and there are no lapses. I would manage the project closure procedures and handover responsibilities for the project to the operational authority or sponsor, or to parties who are to progress the project to a subsequent phase. Updating all the required parties signifies the successful completion of the project or a stage of the project. It also implies that the contractual commitments have been met and accepted by the appropriate authorities. And that's how I would want to close-out, making sure that nothing is out of place.
Looking for more HR interview questions and answers
Click here to Read 200 Plus HR Interview Questions & Answers For Top Multi National Companies
Jappreet Sethi