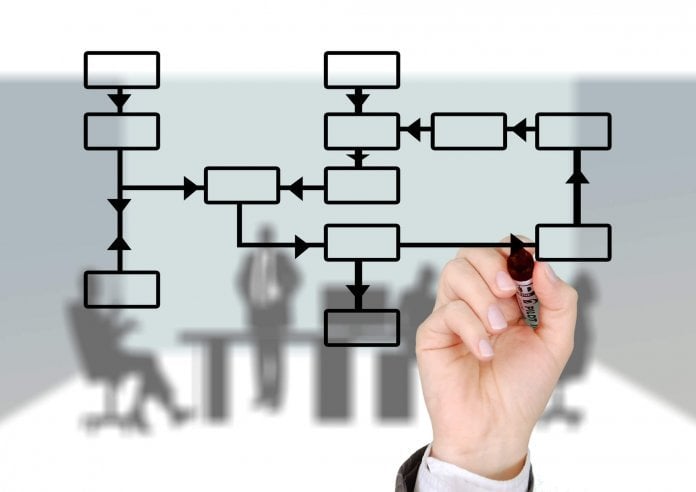 Get ready to be asked questions on implementing systems in Job Interview. The ability to manage and implement work systems is another vital skill that HR interviewers seek from candidates. They look for people who are dedicated to providing organization or enterprise-wide common systems for designing and measuring work processes. They are also on the lookout for candidates who can seek to reduce variances in organization processes.
For the HR interviewers, the ideal candidate should deliver the highest-quality products and services which meet the needs and requirements of internal and external customers. The candidate should also be committed to continuous improvement through empowerment and management by data.
Some of the responsibilities that are expected from a candidate would be the potential to leverage technology to positively impact quality, be willing to re-engineer processes from scratch, and being open to suggestions and experimentation. On the whole, one should create a learning environment leading to the most efficient and effective work processes.
Describe a time when you had to restructure a process within your organization. What steps did you take?
While answering this interview question on implementing systems, you can start by saying that, the task of restructuring processes within the organization is not an easy one, but often it is required to upgrade the system and keep up with advancements in technology. When answering this question, say that the dynamics of revising an existing work system are possible and sometimes required to ensure better productivity. It can be achieved by imposing a set of phases on the work system. For achieving the same, you can focus on the work system life cycle.
Describe these phases and mention how the operation and maintenance (on-going improvements) were implemented. You can also talk about the initiation (new work system) along with development (new requirements) and implementation (installing, training, testing) for the same.
When discussing about the steps that you took, make sure that you provide details on both planned and unplanned revisions and changes. Both of these can occur when using the phases of structural alterations. While planned changes are easier to implement, there are unplanned or unanticipated changes that occur through different phases in the form of adaptations, experimentation, and fixes.
Describe a time you used technology to improve a work outcome.
While answering this interview question on implementing systems, you can start by saying that, there is no doubt that technology is constantly changing the way we work, and in the process, it's outcome too. The HR interviewer wants to check how familiar or adept you are with new technologies, and if you update yourself with the latest market trends. When answering this question, take into consideration the rapid advances and the increased reliance on technology. Hence, it is vital to use the right technology as part of the total work systems to interpret the progress, direction, and purpose of its impact on work and organizations. There are various kinds of technologies that you may have used like electronic monitoring systems, robots, teleconferencing, and wearable computing devices.
Discuss the one you picked and then provide insights regarding the effects of the same. It is possible that some people were hesitant to use it, while others were more open. Then discuss how the use of these technologies actually helped you to reduce efforts and also ensure improved efficacy at work.
Explain how you created an environment within the workplace that encouraged continual learning.
While answering this interview question on implementing systems, mention that when it comes to creating an environment that supports the continual learning process, you tried using a systematic and strategic approach. Answer this question by saying that a critical part of the management of quality is the strategic and systematic approach to ensure that the organization's vision, mission, and goals are met. Continual learning is a part of strategic planning or strategic management. It is important to have a strategic plan that integrates quality as a core component and ensures that the team members have hands-on tools for upgrading and updating their skills.
As your response to the HR interview question on implementing systems, you can add that, ideally all employees should participate in working toward common goals. It is only with complete employee commitment that it is possible for an organization to achieve its goals. With continual learning, the employees also benefit from knowledge empowerment and have helped them to make use of the proper environment. This applies to all kinds of high-performance work systems as they integrate continuous improvement and this helps to enhance the productivity within normal business operations.