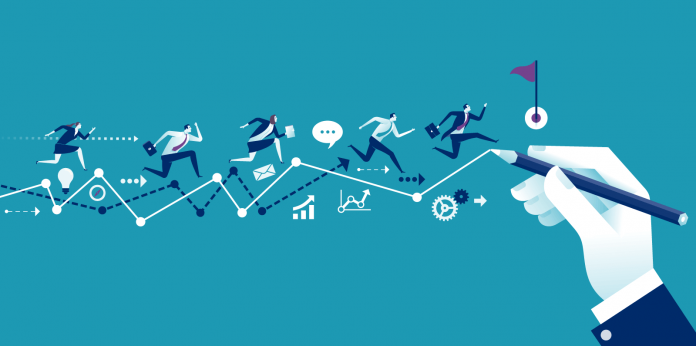 George Harrison said it all when he sang If you don't know where you're going, any road will take you there.
Goal setting is about fine-tuning the direction in which you want to go in a pre-determined period. In a very important way, it is about taking the locus of control over your life in your hands rather than resigning yourself to fate or destiny. We all know about the people who blame the destiny for what is happening to them. The idea behind goal setting is not to be one of them.
How To Set Your Goals
Setting goals is one of the easiest things to do. However, most of us don?t do it on time, or limit ourselves to the notoriously failure-prone concept of New Year resolutions. Here are the basic steps to effective goal setting:
Determine what do you want
You should be able to describe to yourself precisely what kind of results you want. Also be clear on how the goals you choose will impact your life and the lives of people around you. Once you have these points clear in your mind, close your eyes and visualize how you would feel on the day you accomplish the goals.
Be clear on the implications
Choose your goals freely, but be aware of how much and what kind of efforts are required to attain them. Picture this effort on a day-to-day basis, what can you keep of your present lifestyle, and what will you have to let go?
While the destination may be tempting, you need to know what the journey will be like. No matter how desirable the goal is, you don't want to miss out on the things that are very important to you. Life is a precious, limited commodity and must be experienced in the here and now. Today is only for once.
For example – if you want to move on to a fast-track career and adopt a lifestyle that involves responding to all emails in 90 seconds (fastest finger first on whatsapp), be aware that you will be sacrificing sleep, personal space and family time. If your goal is a high-powered, swanky title , be ready to deal with the stress that comes with it. There are no free lunches.
Things seldom get done if you don't put a deadline to them. If you are a chronic procrastinator, break your goals down into milestones, set up mini-deadlines and establish the necessary time metrics for their achievement.
Good Read: How To Achieve Every Goal You Set
To illustrate, many of us are haunted by the feeling that we did not do enough in the last few years of our lives. With such a demon dogging our heels, we will be tempted to hit the dirt track at full speed and try to achieve everything in a year. The chances of burnout are very high in such a situation. Remember that the journey has to enjoyable. Spread your goals out in a way that allow you to have fun while you achieve them.
Rome was not built in a day and not by one person alone, though Caesar gets most of the credit for it. Achieving ambitious career goals is always about leveraging one's network and garnering support.
If your goal is your mission, then you are a missionary, and no missionary achieves his mission without external resources. Your network of resources will amplify your efforts to achieve what you want.
Ensure that the resources you require are available to you, and that they are not based on assumptions. Accept your limitations and know that it is foolhardy to try to do everything yourself.
Collaborating with others is the key. Concentrate on things you are really good at and use others strengths to support you in your weaker areas.
Are you getting paid for it?
You will often experience frustration and resentment at not recognized if you are not paid enough for the work you do. These negative feelings will hamper you in reaching your goals. If you don't get paid enough for the goals you seek to achieve, you need to determine if achieving the goal is worthwhile even without the benefit of commensurate monetary compensation.
Interesting Read: Using Senior Level Sponsorship To Propel Your Goals.
If you feel that you deserve appropriate compensation for the extra efforts involved in achieving your goals, discuss with your manager what the rewards would be if your hit the target. Of course, this depends on whether the company would see value on you achieving your goals. Your goal achievement would need to be quantifiable if you want to a fair shake for your success.
Measure the success of your goals
Success means different things to different people ? there is no one-size-fits-all approach. If you want to sustain the drive to achieve, your goals must be in harmony with your values. This involves summing up what you feel is important in life and checking your goals against these values regularly:
Establish:
What makes you up (what are your values )
What do you want out of this life
What you don?t want to be known for
What do you want to be remembered for after this life is over.
Keep the faith!
Jappreet Sethi