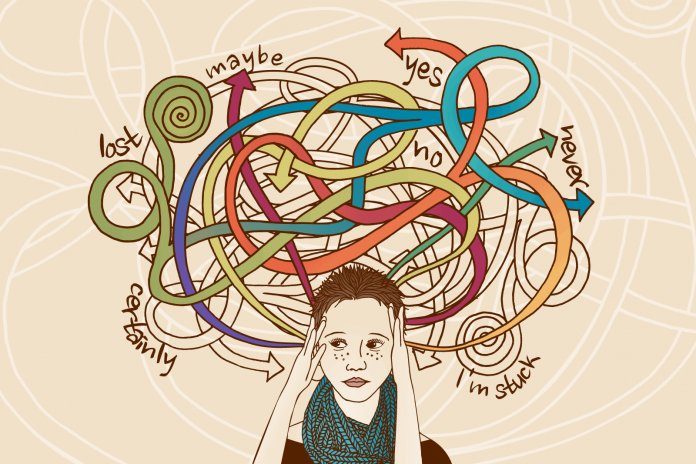 Work- Life Balance is one of the most debated topic in today?s world. Some believe that this is?not being looked at holistically?and may not be doable. Jack Welch, former GE CEO says that -?There?s no such thing as Work- Life Balance . There are work- life choices, and you make them, and they have consequences.?
On the other side, a majority of staff continue to express dissatisfaction on this count leading to lower employee morale. SHRM ( Society for Human Resource Management)?conducted a study of American Work Life Balance which revealed some interesting statistics
Among the 89 percent of Americans who say Work- Life Balance is a problem, 54 percent called it a ?significant? problem.
51 percent of workers say their Work- Life Balance has not changed because of the recession.
BlueSteps.com, the executive career management service of the Association of Executive Search Consultants (AESC), surveyed over 800 senior executives worldwide to discover the latest attitudes to Work-?Life Balance.
73% are often required to work between 6 pm and 9 pm and 63% are often required to work weekends.
70% believe that a modern lifestyle (e.g. Blackberry and the Internet) has decreased their leisure time.
Only 35% of executives take advantage of their allotted paid time off every year.
Over the years I have done hundreds of exit interviews and Work- Life Balance invariably comes as one of the most often cited reasons for exit. ?The employee engagement scores continue to be at an all-time low with more than 60 % of the staff in organizations ready to jump ship at the drop of a pin. The pertinent question to ask is that will Work Life Balance issue vanish from their life after the staff changes the employer ? the probable answer is ?NO?
Good Read:?The Art of Brainstorming
The problem with?Work- Life Balance is that it suggests there is a trade-off?that one side must be ?up? and the other one ?down? like a weight scale that has two sides to it. Using the word ?balance? suggests that the two aspects are completely separate from one another. The new world reality is that Work and Life are completed integrated .You can?t segregate work from other parts of your life. Our personal lives and professional lives aren't separate ?Buckets? as defined by Work- Life Balance.
The way to look at?Work- Life Balance is not from a tradeoff point but from a point of ?Choices You Make?. Work and life stressors will keep on growing and increased expectations and choices around us push us to lead a ?good life ?It?s time that we move from Work Life Balance to Work- Life Integration.
Work- Life Integration is an outcome of people exercising control and choice in their life to meet life?s challenges. This can be in terms of managing work responsibilities alongside their personal and family needs. The areas of a person?s life which require integration will change based on the individual?s life stages ? it is very dynamic.
A young college graduate may be ready to do a 60 hour week in the first few years of his career to learn new skills.
?A new mom/ dad may need time off to take care of the child.
A highly successful mid age executive may request for a job sharing program to start a family.
Mid age employees may want to practice some of their hobbies which they could not do in earlier years. – ?Theatre and music classes for some colleagues.
Some employees may want to do an 80 hour week ? a scientist who may be working on a new drug molecule which has potential to save thousands of lives a year.
People close to retirement may want to spend additional time with graduates to teach them life navigation skills.
A C level executive may want to do a 70 hour work week ? there may not be an option and he has to meet the clients and pull the company out of the crisis.
An employee may want to do extra hours as he needs to save additional money for a family requirement.
What can you do for Work- Life Integration?
In my work with the C- Suite executives, I often hear ?My job makes me be that way and I don?t have any time on hand.? .The hard reality of Senior Executives is that there are some jobs that make it very difficult to achieve integration.
Must Read:?HR Interview Questions That You Must Be Ready For
Try to answer these questions to help you.
Do you want to keep work / personal life separate or you are fine with mingling both of them.
What is your focus for the next five years ? Career / Family / Society
What de-stresses you fastest and gives you a big high, can you get a dose of it every day or at least twice a week.
What do you want to be remembered for when you die?
The?Work -Life Balance issue is not around the number of hours you work but around the fact ? Do you feel being taken for granted and how do you recharge your battery after all this. You need to do things which give you maximum happiness and there are many ways to getting it, ranging from gardening to exercise or by simply talking to your loved ones. You need to figure out your sweet spot and hit it every week. The brain needs to release the happy hormones to keep you going at the same pace.
Instead of blaming someone else for your plight, take control of your life and make choices around it ? thereafter own the consequences. Be happy, this life is only for once!
Jappreet Sethi