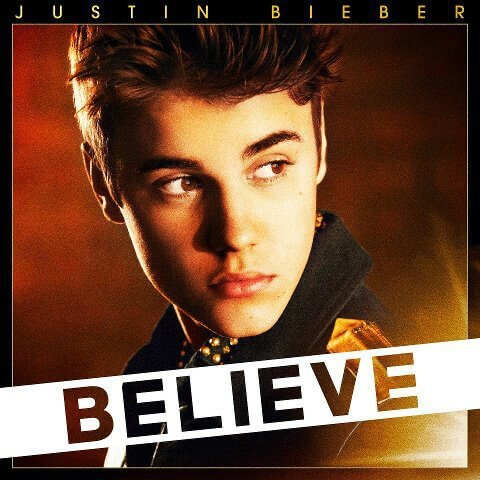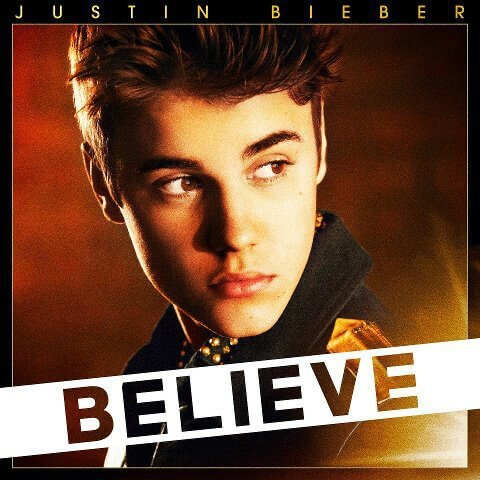 Justin Bieber, Justin Bieber, Justin Bieber, Justin Bieber echoes in the hall where he makes an appearance. Justin Bieber has 43 million Facebook fans, 22 million twitter followers and 2.9 billion YouTube view and has sold more than 15 million albums worldwide. Recently, for a show in Dublin, Beliebers snapped up 28,000 gig tickets in 30 minutes. Mega star Bieber never forgets his fans and recently Google reported that Justin Bieber was the most searched celeb online.
The story of Justin Bieber
Justin Bieber is a story of a commoner who believed in himself. His belief in himself made him become from no one to the highest paid celebrity of 2012. Bieber believed in sheer hard work and doing what he is good at. He found his true love- Music and pursued it passionately; He did what he loved and loved what he did.
Bieber was born on March 1, 1994 and raised in Stratford, Ontario. Bieber?s mother, Patricia Mallette, was 18 years old when she became pregnant. Mallette is a single mother and had a series of low-paying office jobs. Justin Bieber grew up in a low-income housing In Stratford with her.
During his childhood, Bieber was interested in hockey, soccer, and chess; he often kept his musical aspirations to himself. As he grew up he started doing what he loved, Bieber taught himself to play the piano, drums, guitar, and trumpet. Bieber never learned how to play instruments formally as his single mother could not afford the expensive tutorials.
Bieber asked for help, and it is said that the local church got him his first set of instruments; God helps those who help themselves. All you need to do is to ask for help and believe in yourself and the almighty god, and it?s done.
Justin Bieber at the young age of 12, he sang the song ?So Sick? by Ne-Yo, at a local singing competition and came second. He was brimming with confidence; he made the best use of what he had and did not worry about what others had!
It did not matter to Justin Bieber if he could not get the expensive music training classes, it did not matter to him, if he did not have access to elite clubs to stage the performance. He made the best use of what he had ? Friends and family, he would audition and play for them. His mother used to record all his video programs and post it on YouTube. Many people watched these videos, and they loved it.
Good Read:?How To Make A Great Impression In An Interview
While searching for videos of a different singer, Scooter Braun, a former marketing executive clicked on one of Bieber?s 2007 videos by chance. He loved it and traced Justin Bieber?s house, contacted his family and wanted to be his manager. Bieber was only 13 years old that time. Justin traveled with Brown to Atlanta and did his first big performance ?U got it bad." Thereafter, Brown became his manager and signed his first contract with Raymond Braun Media Group, A JV between famous songwriter Raymond Usher and Scooter Brown. In 2008, Usher signed Justin to Island Records and after that; there was no looking back for Justin and his mother.
Justin Bieber has a personal motto, and that is very touching and heartwarming. It's ?Family First."
Lessons from Justin Bieber?s story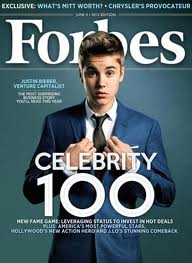 Believe in the almighty ? everything happens for good.
Do what you love & love what you do.
Believe in yourself and shape your destiny.
Make the best use of what you have, stop worrying about what you don?t have.
Family & Friends come first.
Stay connected with your audience ? love them, and they will love you more.
Never give up, Never give up, Never give up.
Find a mentor
The discography of Justin Bieber consists of three studio albums, one extended play, eleven singles, twenty-one music videos and three promotional singles. Justin Bieber has released his latest album Believe recently, and you can follow him on Twitter @justinbieber
You were born to be some body, maybe a vet, maybe a hero, maybe a care giver. What ever it is you were born to be some thing special and if you believe you can achieve? – Justin Bieber
What is holding you back from discovering the Justin Bieber in you, can you look at what you have and make to best use it rather than wasting time on what is not yours and sulking about it. Take control and shape your life or else one fine day you will discover that you merely exist and don?t live!
Thanks
Jappreet Sethi
The author uses real life stories to demystify the day to day Human Resources Challenges we face at work. His HR Blog – Human Resources Blog endeavours to?simplify the HR jargon.