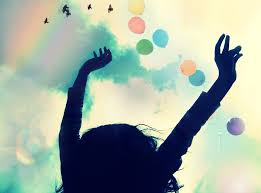 You may often have asked yourself, ?How do I get on my company?s rising star list??. This article gives you practical tips to navigate your rise to the top.
Most organizations don?t have a very scientific process for grooming the next generation of top talent. It is largely a matter of perception. However, you can highlight your potential for a top management career by following certain guidelines:
Take on additional responsibility in your current role
Volunteer for projects in which you can showcase your talent. Take on additional assignments in areas that are important for both your current performance and long-term development. There is no substitute for hard work.
Understand the power structure of your organization
Your manager can help you better understand the company hierarchy and its power dynamics. It is a hard fact of life that pawns get crushed when the royalty moves, so it pays to know which side to be on.
Blow your own trumpet (but do it in a harmony)
If you don?t value and highlight your achievements, others will hijack them as their own. Take credit when it is due – don?t be humble about your genuine victories. Humility is only admirable when you are already the top. Keep your manager and key leaders apprised of your biggest achievements. They can help others in the organization see your potential for leadership positions.
Be good with your manager
As much as possible, strive to be on good terms with your manager. Respect their decisions and help them improve their own functional/technical knowledge, but do it subtly.
Scout for opportunities to build your long-term capabilities
Discuss with your manager the training landmarks and experience you need to progress in your career. Request your manager?s help in getting exposure to those experiences. If possible, put these requests on record.
Establish relationships with other leaders
Ensure that your career development plan includes steps you will take to build quality relationships with other leaders within your organization. Don?t remain at the mercy of your manager only; most of the larger organizations have a consensus vote whilst selecting future leaders. The last thing you want is for people not to know who you are when your name is proposed for a high-flying role.
Exhibit openness to development
Show that you are receptive to your manager?s coaching and feedback by being open to new ideas and suggestions. Regularly ask for feedback and demonstrate your responsiveness to it. Your positive follow-through is key to encouraging your manager to continue to invest in your development.
Reflect on What you Have Learned from key experiences
Before you begin a new project or assignment, discuss with your manager the key capabilities you should expect to develop from the experience. During and after the assignment, schedule time with your manager to discuss the important insights you gleaned from the assignment.
As long as you keep the above pointers firmly in mind, you should find no obstacles on the path of your rise to the top.
Keep the faith!
Jappreet Sethi