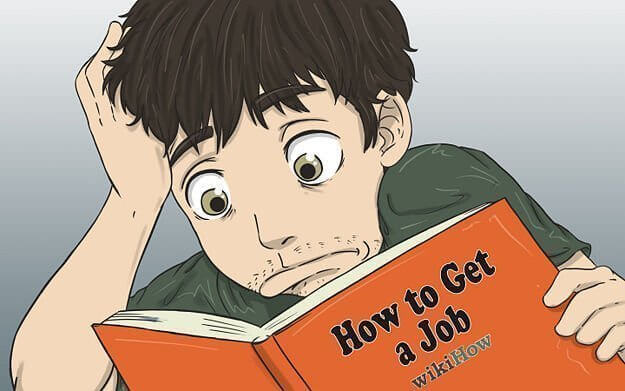 The challenges encountered by a job seeker are numerous, not to mention that applying for a leave raises the manager?s eyebrow, especially when the job market is seemingly moving up. If that was not enough, some of outdated and narrow minded HR professionals go to any extent to track job hunters, I know of one such ?glamorous? HR head, who insisted some one visits the employees home to check if he was really unwell, as claimed. With some of the HR managers having a penchant for being Sherlock Holmes whenever they sniff a job hunter, these are some of the tactics you can use to hunt for a job secretively.
Getting the basics right
The job hunting portals are the marketplaces for exchanging talent and your current and prospective employers hunt on the same pasture. I know a handful of HR heads and CEO?s who track number of employees from their companies who are actively seeking new job opportunities. They go on to dig names and brand the job seekers as disloyal to the company thereby casting their career obituary in stone. For this reason alone, you should limit the personal identifiers in the online resume portals; make sure you remove the identifying information before uploading your resume to the job portal. You can camouflage your resume by
? Replacing your name with "Confidential"
? Before uploading a copy of your resume, remove your name from the file name or its properties dialog box.
? Create a new generic email id for the job search; make sure the email id does not contain your name.
? If possible don?t mention your official mobile number, put a personal number.
? Describe your current employer in general terms (e.g., "Leader in Automobile segment") rather than listing the company's name and location.
? Avoid including references in the resume, references need to be given once you cross the first hurdle.
? Avoid placing your social media links, i.e. LinkedIn and Facebook on the resume.
? You can restrict your current and other employers from viewing your profile; this will be in the privacy section of the job portal.
Managing LinkedIn Profile
Over the last few years, after looking at the updates and way a person networks into new groups, I can figure out that the person is looking out for a job. LinkedIn can be your biggest ally in job search and at the same time, it can give away your secrets easily. The moment you edit your LinkedIn profile by adding a new connection, skill or any other change, it is instantly broadcasted to your entire LinkedIn network. Thereafter the world knows that you just connected with a new recruiter or someone in your competition, this will raise eyebrows in your network and god bless you, if your boss is in your 1st degree connection. Sue Gresham, a famous LinkedIn trainer and coach advises that you follow these to maintain privacy during the job search phase.
? Unchecking a box to disable your activity broadcasts in the Privacy and Settings area of your LinkedIn profile
? Answering the new prompt on your edit profile screen. It?s in the right column and says, ?Notify your Network?? If you click the check mark it will publish the activity. If you click the down arrow, you have an option ?No, do not publish the changes.?
? You can turn the notification off when you make a new connection by hiding your connection list.
Network selectively
Your extended network will be of a big help in job search, however you should pick and choose whom you speak to, telling everyone that you are looking for a job spreads like a wild fire, doing more damage than good. ?Selectively divulging your search to another person can help build momentum and make contacts. This disclosure will clearly commit you to properly look for a new opportunity,? says Fern?ndez Ar?oz, a senior adviser at Egon Zehnder International, the global search leader.
Last but not the least; work with a few specialist recruiters who are competent enough to represent you. Submitting your CV indiscriminately increases the risk of your current employer knowing that you are actively job hunting.
Happy job hunting
Regards
Jappreet Sethi