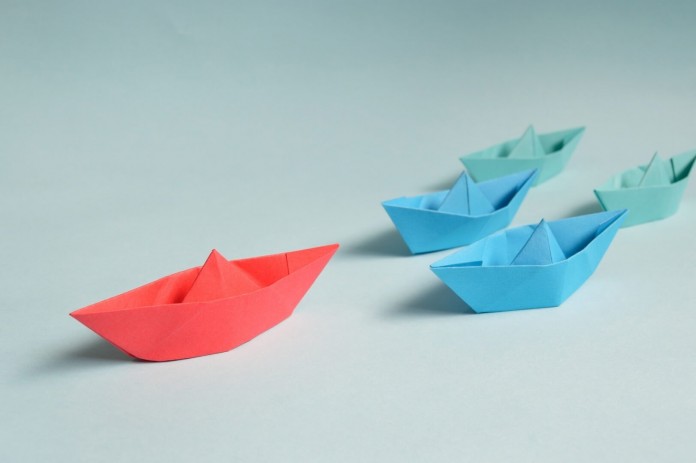 Complacency and aspirations don?t go hand in hand. If you want to aspire and grow, you cannot be complacent. We all want to learn new things, grow and explore more in what we do and most importantly climb up the career ladder. However, not everyone gets the opportunity to embrace knowledge and growth in the same way. It could be that your aspirations are higher than that of your existing company ? where opportunities are limited. Yet, if you want to cultivate your career, here?s what you can do –
Set a goal
The first step towards building and helping your career growth is to set a goal. Where do you see yourself in a few years time? What are the opportunities that you seek to seize during this tenure? Having a goal in mind will help you plan out the next move of your career. Make a note of all these things so that you know where you should be headed in the coming years.
Look outside the box
A comfortable workplace where you?ve been for years may seem boring ? but it pays your rent and it?s all right! Stagnation will only hinder your growth. If you don?t find opportunities outside or cannot leave this job right now, think outside the box. Did you want to learn a skill or enroll for a course that may help your career growth, take out the time for this? It would mean a slightly hectic schedule but in the long run, it will give you the much-needed push. It is time to step outside the comfort zone.
Find a mentor
Everyone needs a mentor or a coach ? it could be a family member, your old school teacher or someone at work that you look up to. A mentor who?s committed to your growth will help your career grow, with constructive criticism. It is important that you be open-minded to suggestions.
Find the time
A lot of people complain of wanting to pursue an online course or pick up skills that will help in career growth, but say they never have the time. No excuses here rethink and rework your schedule. Find time for weekend classes or courses. When commuting, use the Internet to search for prospects and ideas that you could pursue. Finding and managing time is imperative to accomplish your strategic goals.
Expand your network
Your current network is just restricted to your cubicle and the coffee machine. It?s time to take things to the next level. You?d be surprised at the number of places you can network and communicate with others to seek opportunities. It could be your gym, the diner outside the office or simply a friendly face in the subway. Starting a conversation is all that you need, to dabble in the plethora of opportunities out there.
Be prepared to shift gears
Big or small, investments are a key aspect of career growth. It could be getting a laptop or a new app installed on the phone. With technology, it is so easy to learn a new language or skill online ? something that would be contributory in your career growth.
The day you stop trying and stop challenging yourself is the day your career graph stops growing. And there?s no age or bar limit to this ? just go on and explore the endless opportunities out there.
Jappreet Sethi