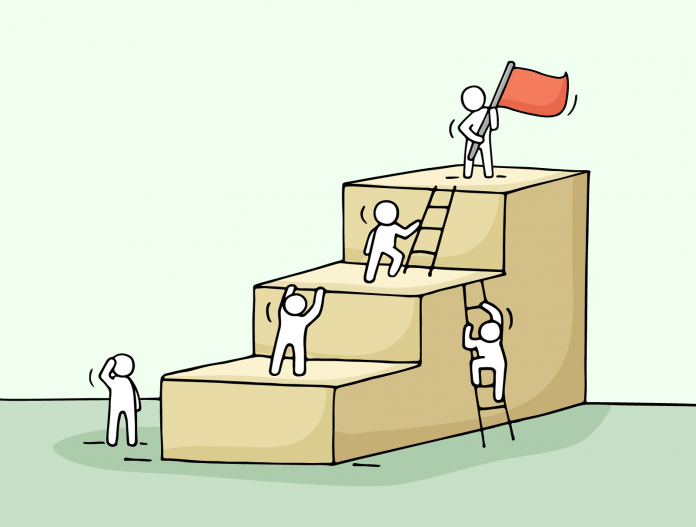 You have worked hard at mastering yourself ? your habits, your outlook on life, your relationships and your finances. Now is the time to master the course of your career, as well. You achieve career mastery when you can integrate your personal development and growth into your professional growth and development.
There are different elements for career mastery.
Becoming Proactive:?The most important aspect of career mastery is going after what you want. This means identifying your goal and taking the necessary action towards it. It will not be easy, which is why you have avoided taking these steps in the past. Getting proactive about your career also means that you will regularly have to overcome barriers and limitations. You do not have to overcome everything at once; all that is required it consistent action
Networking:?Obviously, you will need to interact with other people and build your treasury of valuable contacts. If you have not been very successful at this so far, you may have overlooked one very important aspect of connecting with others. You need to understand that to effectively connect with other people, you need to connect with yourself first. In other words, you have to gain a thorough understanding of who and what you are. Once you have this understanding, networking with the right people becomes effortless.
Becoming Informed:?Have you put all your time and effort into staying informed about issues related to your current profession ? to the exclusion of everything else? This is a mistake, because it closes you off from other career options. Career mastery may involve changing the current?story-line?altogether. Inform yourself about other professions that may interest you, as well.
Knowing Your True Potential:??It is important to know your potential and your strengths and weaknesses. This will allow you to focus on what is feasible and workable in your professional life, and save you the wasted time and effort of Quixotic endeavors.
Must Read: Become A Leader By Learning Continuously
These principles hold true whether you are working for an organization or self-employed. The idea is to take charge of your career, no matter how and where you are placed right now. Remember that the onus of career mastery is completely on you ? the world does not owe you better opportunities. Other people will not promote you in your professional life ? only you can do that. Throughout your professional life, you will have to accept total responsibility for right and wrong career decisions.
Here is a fundamental standard to guide you in whatever you do from now on ??you will only succeed at something if you love doing it. Successful people do not create and build their careers or businesses for economic reasons alone. They succeed because they love their company, their jobs or their business.
Probably the biggest challenge here lies in knowing what you really love to do. It is difficult to find and attain your true potential when you choose to act solely on the basis of logic and common sense. Peter Senge, the American scientist and director of the Center for Organizational Learning at the MIT Sloan School of Management, has correctly pointed out that adults have little sense of real vision. Most of us have goals and objectives in our lives, but having a vision and following up on that vision is a very different ballgame.
Changing or shifting your career as a professional or an entrepreneur is not easy. You have to master yourself first before you start changing. Career mastery begins with self-mastery. Self-mastery, in turn, begins with uncompromising self-examination, facing up to the immutable truths of one?s abilities and potential, and following through with determined, concerted action.
Jappreet Sethi