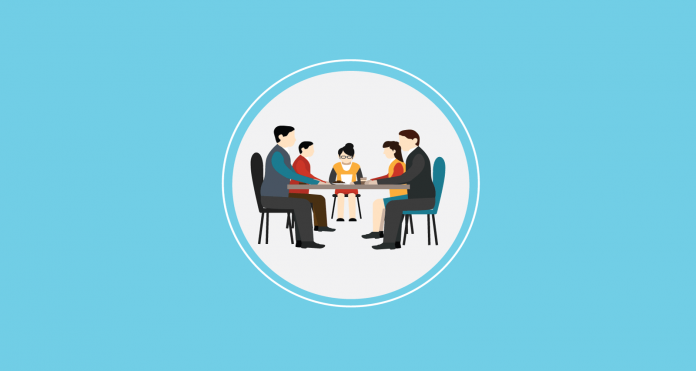 As if a one-on-one interview wasn?t stressful enough ?. there is the dreaded Panel Interview! If the thought of facing a panel of interviews sends you into a tailspin, you are not alone.
Panel interviews are most commonly used for government positions within Australia. The panel is made up of representatives from different business units including human resources, line management and senior employees. Numbers vary but typically range between 3 and 6 panel members. On a positive note, panel interviews usually negate the need for a second round of interviews.
Feeling intimidated in these interviews is common because questions can be fired at you from all angles. With a one-on-one interview you have time to catch your breath in-between questions while the interviewer makes notes. However, in a panel interview, another member will pick up where one left off. Try to relax and answer as best you can.
The key to a good panel interview is to connect and build rapport with each member. Remember too, that each member will have his or her own agenda. For instance, the needs of a representative from the HR department will be different to that of the sales or operations areas. Try to tailor your response to meet the agenda of the member who asked the question.
Must Read:?HR Interview Questions That You Must Be Ready For
The main area of concern for panel interviews is eye contact. This is a challenge, but when responding to a question, direct your answer to the person who asked the question. However, be sure to make eye contact with other members of the panel as well. Engaging everyone on the panel will help you to make a good impression.
Tips:
At the time of making your interview appointment, don?t be afraid to ask who will be on the panel. Note their names and position within the organisation.
Your preparation for a panel interview is similar to that of a regular interview. Review your resume in advance, study the job description and develop examples of your ability to meet the criteria.
When you arrive greet and shake hands with every panel member. Try to remember their names. It is good to use their names during the interview. A good trick is to use your notepad and make notes of the panel member?s names in the order they are sitting so that at a glance you can remember their name.
Maintain eye contact with each member of the panel. A good rule of thumb is to address your response primarily to the person who asked the question, but let your eyes drift briefly to other members during the response.
If you need a moment to gather your thoughts during the interview say so. There is no shame in taking a moment to come up with the best example.
As with other interviews, a follow up letter is a must. Make sure you send one to each member of the panel and tailor it towards their area of the business.
This article is contributed by Michelle Lopez of One2One Resumes.
? Michelle Lopez, Owner/Career Consultant
Thanks
Jappreet Sethi