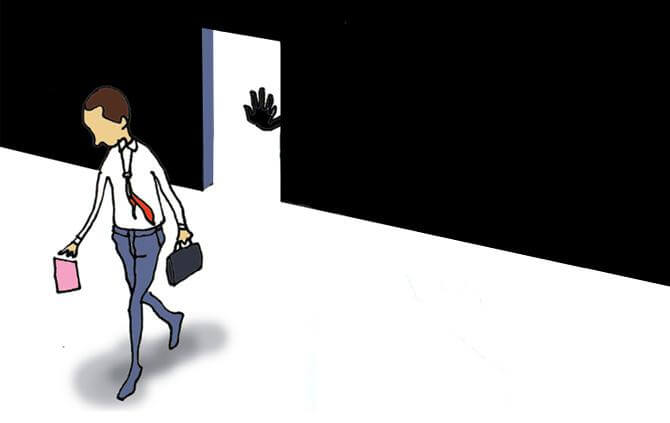 The economic slowdown is getting evident and, your colleagues are getting sacked, and it is rather natural that you are feeling the same negativity too. In particular, if you see your colleagues and peers being let go, it hardly takes time for the negativity spiral to set in. Here are a few steps to minimise stress and anxiety:
Think positive & stay calm
Though it may seem easier said than done, right now, thinking positive would be the best bet to stay calm. You can try a few meditative exercises, do yoga, deep breathing, etc. to soothe your nerves. This will not only help you to think with a clearer mind, it will also save you the hassles of getting into health issues.
Talk to your boss
If you have a good rapport with your boss/ senior, it is best to go and talk to them. Explain to them that you are experiencing anxiety as your colleagues are getting sacked. Your boss could give you reasonable explanations for the firing. It could be under-performance or other management decisions. A little reassurance in this reference can go a long way.
You can also discuss with them your plans to take up more work or take a more challenging approach and help out with other tasks. If there are more roles to fill, do offer your help as it would help in reflecting that you are willing to take on additional responsibilities.
There is a chance that your boss/ supervisor feels that even your position is threatened and be honest enough to tell you that. In such cases, you can ask them to advise you about the next course of action. It could be possible that they ask you to upgrade your skills or try a new position. You should be open to ideas and willing to take up new challenges. Not only is this essential for a positive mindset, but would also help you improve your professional skills.
Start looking for options
in case, your colleagues are getting sacked, there is a chance that you can get fired or maybe not. In either case, there is no harm in trying out new opportunities. In such scenarios, it is best to have a safety net and consider few options. You can check out a few headhunting firms and send in your CVs there or also do some job-searching on your own. Ask your colleagues and friends to suggest places or opportunities that might be available. Do remember to seek options in advance so that you may have time to explore these opportunities. The process can be time-consuming and there's no harm in trying something new. Look up options on LinkedIn, connect with old colleagues and work on a new strategy.
Do remember that finding a job in a slow market might be tough. In such cases, it is best to save up a little extra and spend less so that you have a safe margin to help you sail through. More importantly, it could be best to think of this as an opportunity to explore something else — were you always passionate about being an entrepreneur or wanted to shift careers. Considering that you already have a network of colleagues who would be looking for other opportunities, you may want to seize this chance and try out something that is completely out of the box. And in case you don't get fired, consider that your skill-set is an asset for the company and work on sharpening it for the future.
Jappreet Sethi