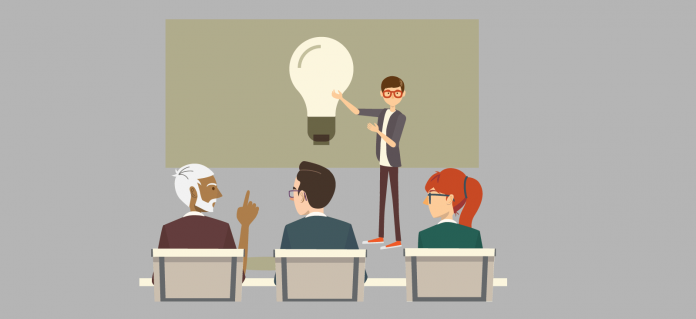 If you ask a CEO ?What does your HR leader do?? he or she is likely to say: ?You got me. I just know I need to have one.? We expect our HR execs to look after employee records, hire and train people, administer performance reviews, and see that comp and benefits practices chug along. Beyond that, the mission can get fuzzy, fast. Most CEOs I know don?t have a ready answer to the question ?How does your HR leader help your organization compete?? nor do they have a handy list of must-do activities for an HR exec charged with boosting the organization?s competitive mojo.
It?s every HR chief?s highest calling to make sure his or her employer has the most excited, switched-on, and capable people on the market. Here?s a list of the things your HR head should be doing right now:
Collaborating with you and other leaders to design and communicate a vision for the company, using every communication vehicle you have.
Selling your company to the ?talent population,? in person, online, and via print and broadcast media. An HR leader should articulate the organization?s culture and story, not only for recruiting purposes but to fuel all of your activities with clients, vendors, media, and the business community.
Teaching all employees to tell the truth at work, especially when sticky interpersonal or political wrangles crop up. (Note to CEO: This includes telling you when you sound like a crazy person.)
Reinforcing a culture that emphasizes ingenuity over irrelevant, one-size-fits-all metrics.
Building a pipeline of qualified, energized people to fuel the company?s growth?scrapping the requisition-by-requisition, transactional recruitment model.
Shifting the HR function away from a break/fix model (?Benefits question? Second door on the left.?) to an embedded function in your business units.
Installing just enough HR process to meet your company?s regulatory compliance needs but not so much that people are stymied or treated like children.
Building a culture of collaboration that fuels every important program at your company. If your HR chief isn?t the advocate for people and evangelist for your culture, that?s a bad sign.
Asking your team members every day for their input on your business, their own careers, and life in general?not via a sterile, once-a-year ?employee engagement survey.?
Replacing fear with trust at every opportunity, in policies, training sessions, management practices, and via every conversation in the place.
Must Read:?How Does Your Company Measure Your Potential?
It?s a new day in HR. Is your company on the cutting edge, or bringing up the rear?
This article appears on the management blog of businessweek.com and?is written by Liz Ryan, who?is an expert on the new-millennium workplace and a former Fortune 500 HR executive.
Thanks
Japreet Sethi
The author uses real life stories to demystify the day to day Human Resources Challenges we face at work. His HR Blog ? Human Resources Blog endeavors to simplify the HR jargon.